Push Start Driving School serves the following cities: Belmont, Burlingame, Foster City, Millbrae, Redwood City, San Carlos, and San Mateo. Our parent company is A Deluxe Driving School LLC [DMV License #E2224].
Our instructors are certified by the California DMV and have passed background checks.   We employ professional and reliable driving instructors with years of teaching experience.
All our cars are newer model (2019-2022) automatic-transmission 4-door sedan Honda Civics with good-sized windows and have dual-brakes.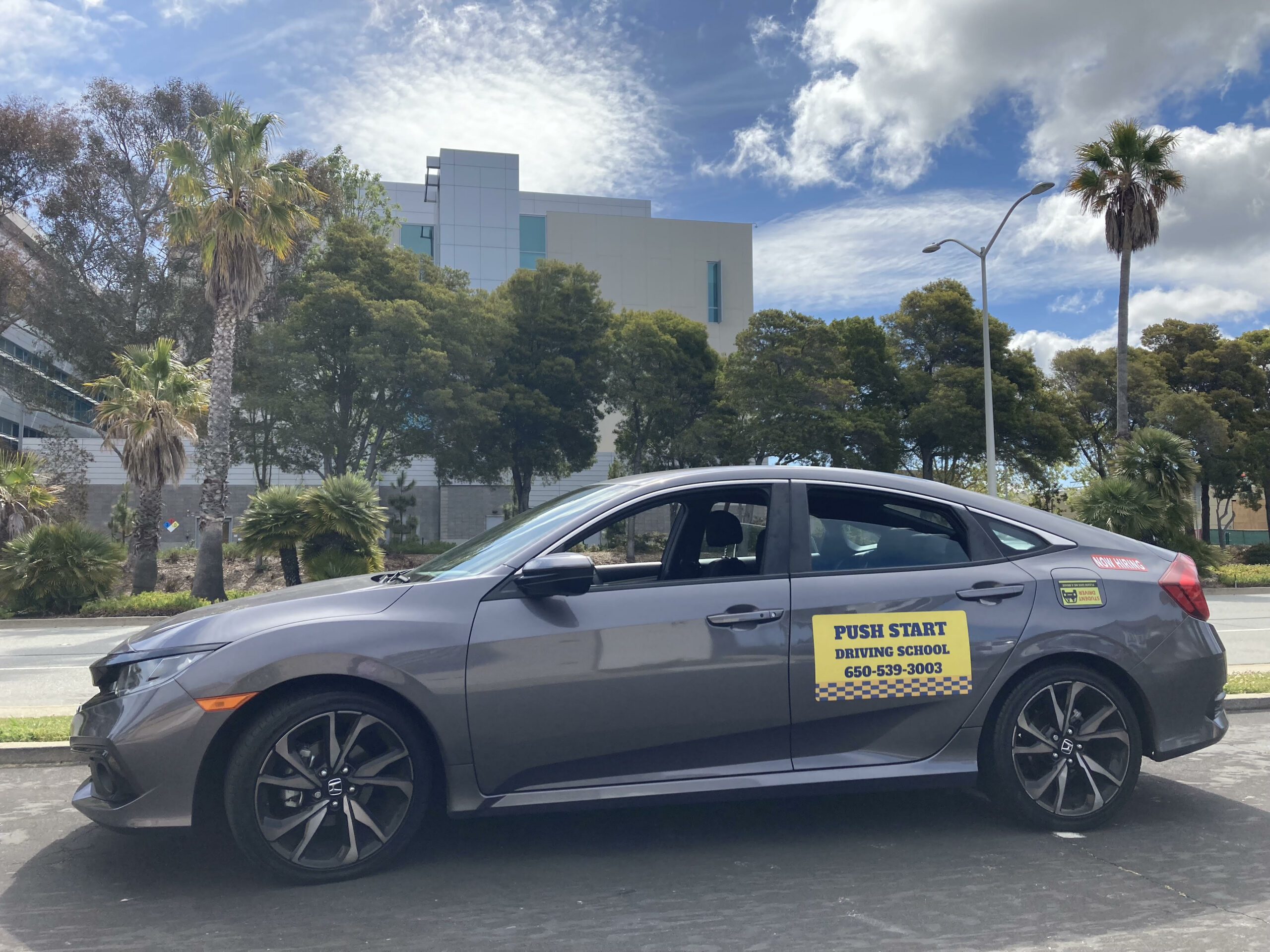 Our private lessons are one-on-one and focused on you.
We can pick you up from home, school, or workplace within our service area.
We provide lessones 7 days a week and our office is open M-F 9 am to 5 pm.
Accepting cash, check, and all major credit cards.
PayPal info@deluxedriving.com
Venmo: @pushstartdriving